Hi @irlawrence!
The changes that I want to propose are:
I want to start with the forms (CP/GBV)
Currently the page looks like this.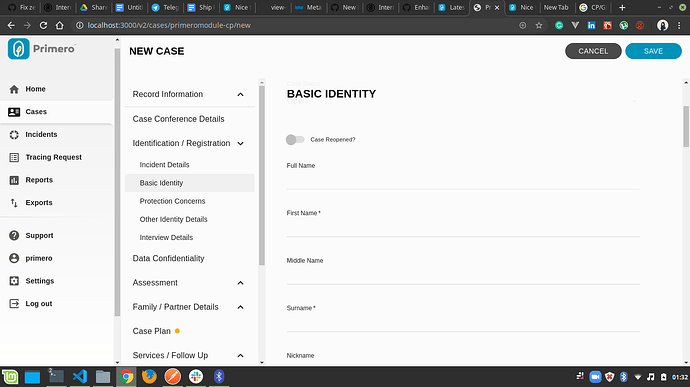 My first goal would be to fix the issues here.
Right now there are validations (for example I can't leave the First Name) empty but even if I enter a single alphabet it allows me to register.

The input value of age can be negative in the form. That's again an issue.

Most of the dropdowns have limited data. Even I had mentioned it on the issue that I opened on github Issue

Right now there are only 4 mandatory fields and after filling them I can save the form (that does not include the submission of ID Proofs )

Then after fixing the issues. I will move to design the UI of the form. For this I will start fixing with small components and then finishing the whole page. Also I wanted to suggest As we are using material UI so we can even include MUI Forms to make it more interactive.

My next task will be to make the app responsive ie- to make it mobile-friendly.
This is how I wish to proceed. Also for the home page. I wanted to know will this be a dashboard where the user can see the details?