A caseworker was getting this message on her mobile about another agent .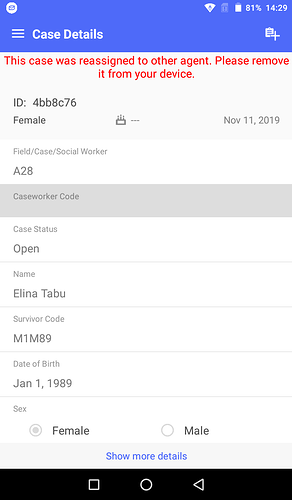 I looked at her case and though her profile has IRC assigned as her agency on the record information page it shows up vaguely as "agency a" though there is not agency a in the configuration.
And on the list view there is no social worker listed.